Our PVC insulated Battery cables are manufactured using bright annealed 99.98% pure, high conductivity bare copper. Our cables are available in various sizes ranging from 6 sq. mm to 150 sq. mm to fulfil all weather requirements of our clients.

These are produced in two colours, i.e. Black and Red with a possibility to be custom coloured if demanded by the customer. Cutting, striping, crimping, twisting and customized printing is a part of our manufacturing process for these cables.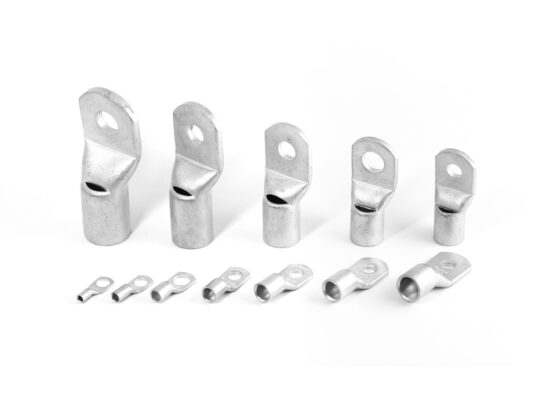 Right from the beginning of the manufacturing process till the product is dispatched, the Cables undergo rigorous Quality checks and tests in our State of art manufacturing facility.
They are insulated with a special grade PVC compound that makes them suitable to prevail in extreme conditions especially inside an Automobile, along with making them resistant to oil, water, lubricants and grease.